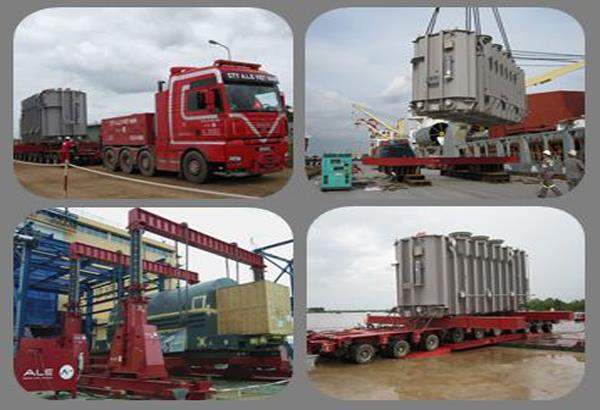 We received the Transformer and generator directly from the vessel and transport to site by water way.

The transformer and generator was finished load in and site move to close with its foundations.

ALE lifted the 320 Te generator from SPMT to a require hight and propelled it 15 metres longgitudinally before setting it down on its foundations.